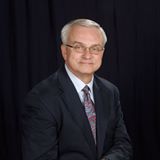 Donnie Gamble is a native of Union County, NC and began his ministry in 1982. Donnie has served as Pastor of churches in NC, SC and Florida, as well as serving as Minister of Education at First Baptist Church of Indian Trail, NC. His most recent ministry service was Senior Pastor of Hermon Baptist Church, located near Waxhaw, NC. He served there for the past fourteen years.
Donnie earned his Bachelor of Ministry, Master of Divinity & Doctor of Ministry degrees from Luther Rice Bible College and Seminary in Lithonia, GA. He has joined the Lakeview ministry team as part-time Minister to Senior Adults. He desires to help those entering their "golden years" to continue to live productive, active lives of service and discipleship in the body of Christ.
Donnie and his wife Judy live in Waxhaw, NC. They have three adult children, Donna, Kristy, and Jason, and seven grandchildren ranging in age from four years to eighteen years.